Interview by CARESSE ACERA
Photos/Videos by PAT. DEAN RASCO
Rap music continues to hit the mainstream, evolving into other media platforms.
Interestingly, there is a viral video of a policeman sharing the stage with primetime's favorite cop – Cardo Dalisay (Coco Martin), rapping on live television.   This noticeably further boosted the good image of our policemen in the eyes of the public, and created a positive public perception.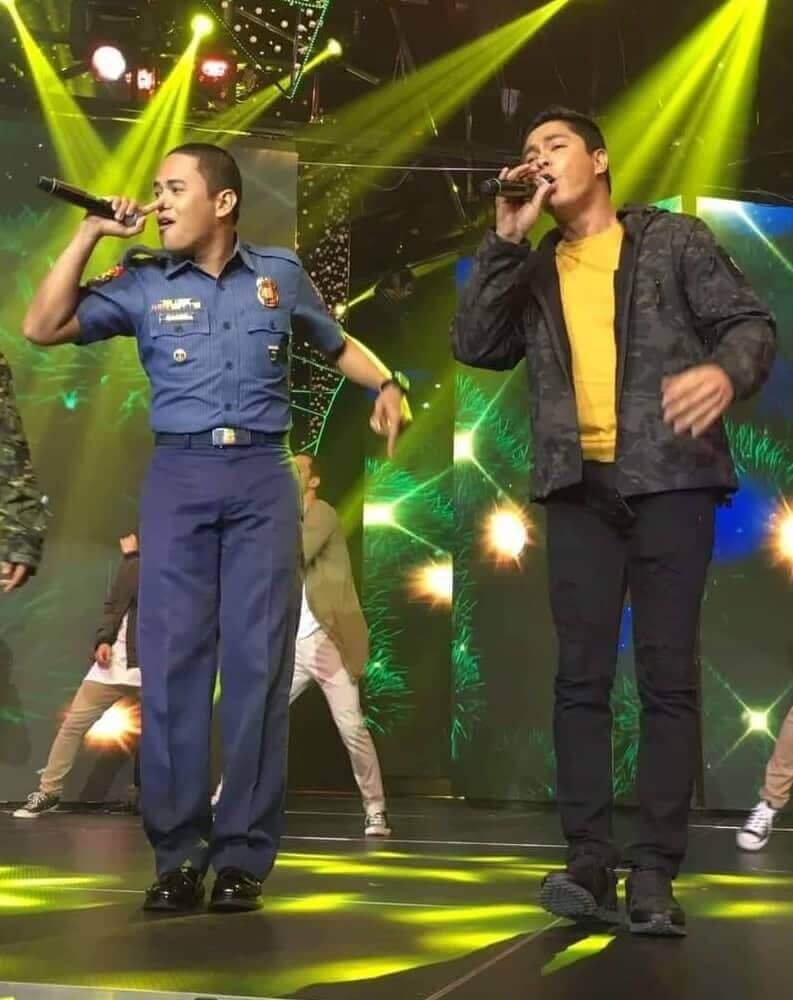 While the Philippine National Police continues to bring its services in grassroots community, Patrolman Dean Rasco is capable of getting his message across in a unique way.  As a policeman, he is easily accessible to the public as photographer/videographer of the Regional Community Affairs and Development Division of the Police Regional Office 5.  Yet he is also an artist and rapper who gets his message across loud and clear.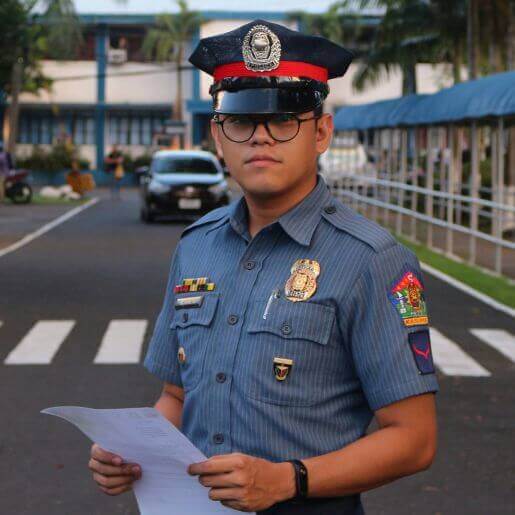 Dean recalls "I started listening to rap music when I was 9 years old.  My passion for writing compositions started at age 11, and later rapping in high school. In college, I met amazing people who helped hone my skill and built my confidence in songwriting."
As he wanted to put his talent into good use, in his heart was the will to serve the country. Thus, Dean applied and was accepted as police recruit Batch 2012-02.  "I became the 'company redeemer' during frolics at the training school and that was when PulisNaMakata was born", says Dean.
In the music scene, he celebrates two personas.  As SneeKee, the more urban and no holds barred rapper with glitter performances – though with caution since he is into public service.
https://www.facebook.com/100000091310265/videos/1465303436816019/
The other is PulisNaMakata, the prim and proper rapper who performs donning the police uniform. Definitely, no foul or triggering words in his lyrics yet packs as much chops  as the established veterans.
It was in 2015 when Dean started making music videos. Most have become viral in his social media sites, commanding a respectable 18,000 plus and growing followers.  He wrote, performed, and even produced 'Ang Pangarap Mo', which was the theme song of the Kasurog Kontra Droga. This was his contribution as PulisNaMakata to the anti-illegal drugs campaign of PRO 5 .
"The anti-drug campaign was a collaborative effort of the PNP for the community, and ensures effective police-community partnership," says Dean.
https://www.facebook.com/100000091310265/videos/2230366113643077/
His talent however did not go unnoticed by mainstream media and the PNP.  In 2017, he performed during two occasions in Camp Crame with police officers  hearing his music the first time. A year later, he was front act for the concert of teen royalties "KathNiel" Kathryn Bernardo and Daniel Padilla in Legazpi City.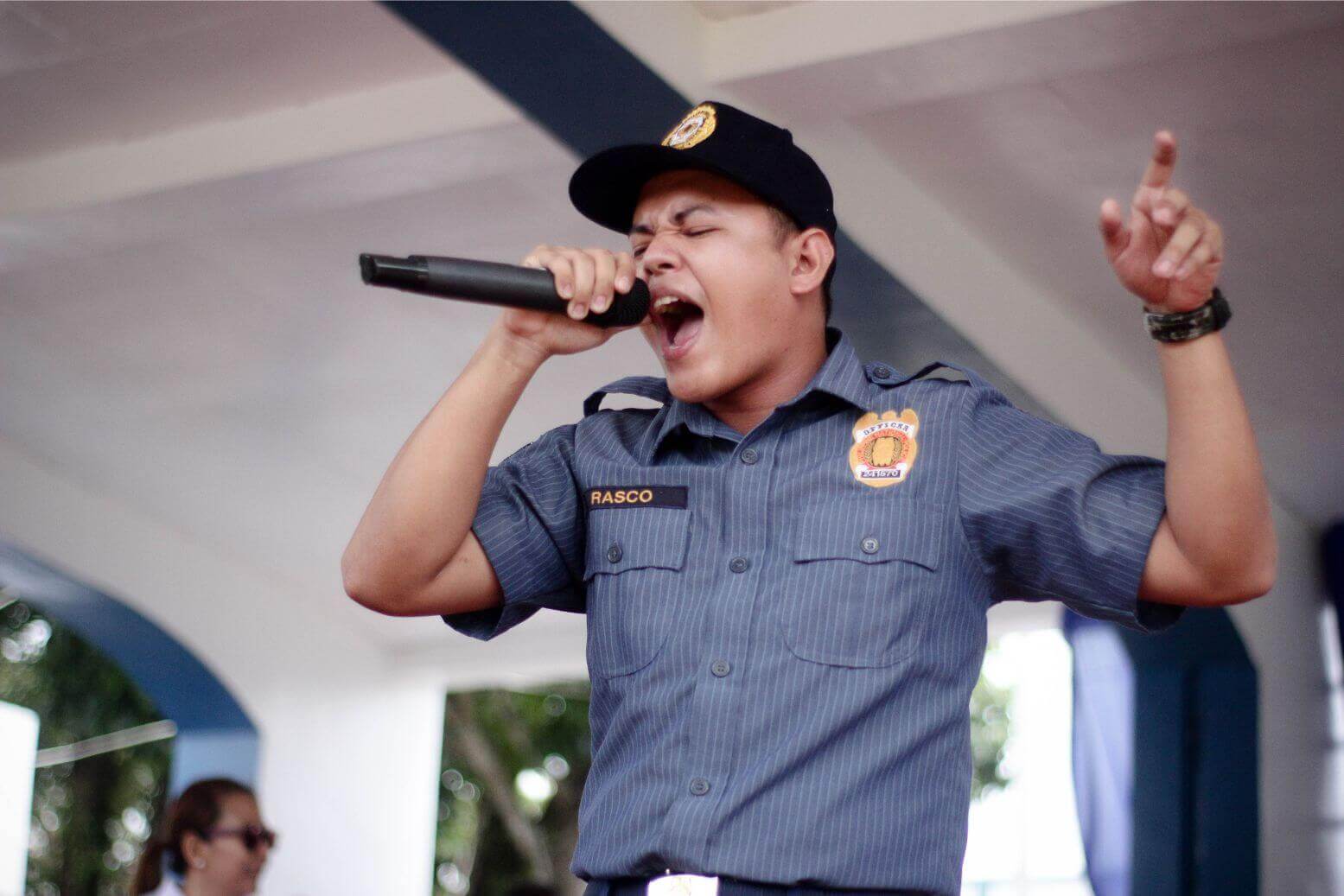 Dean had come along way. In 2018, he was among the "Ang Probinsyano" rappers singing side by side with television's primetime king Coco Martin.  This year, he also took a cue from his pillar of inspiration – rapper Gloc 9 as he performed front act during the Rodeo Masbateño Festival.  Another was at a Skusta Clee concert in Padaraw festival of Bulan, Sorsogon.
During the recent elections, Dean was among those featured in the ABS-CBN "Halalan 2019" stinger #HalalanHugot alongside Loonie, Alex Bruce, and other talented rappers from the community – two millennial rappers and one grandma rapper.  That stinger or short clip appeared in between ABS-CBN News commercial breaks.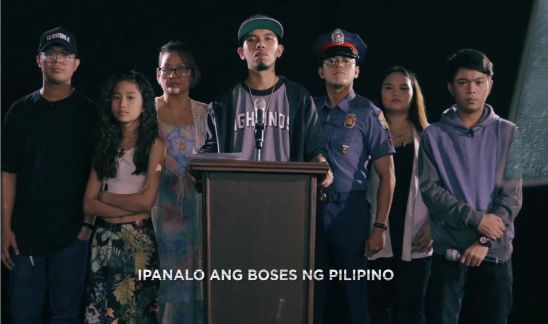 Dean puts his thoughts on paper, voice amplified, and every performance touch emotions. His genre demands wit to uplift spirits.  And yes – let's not forget that he is also SneeKee, of star magnitude and awaiting for the big break.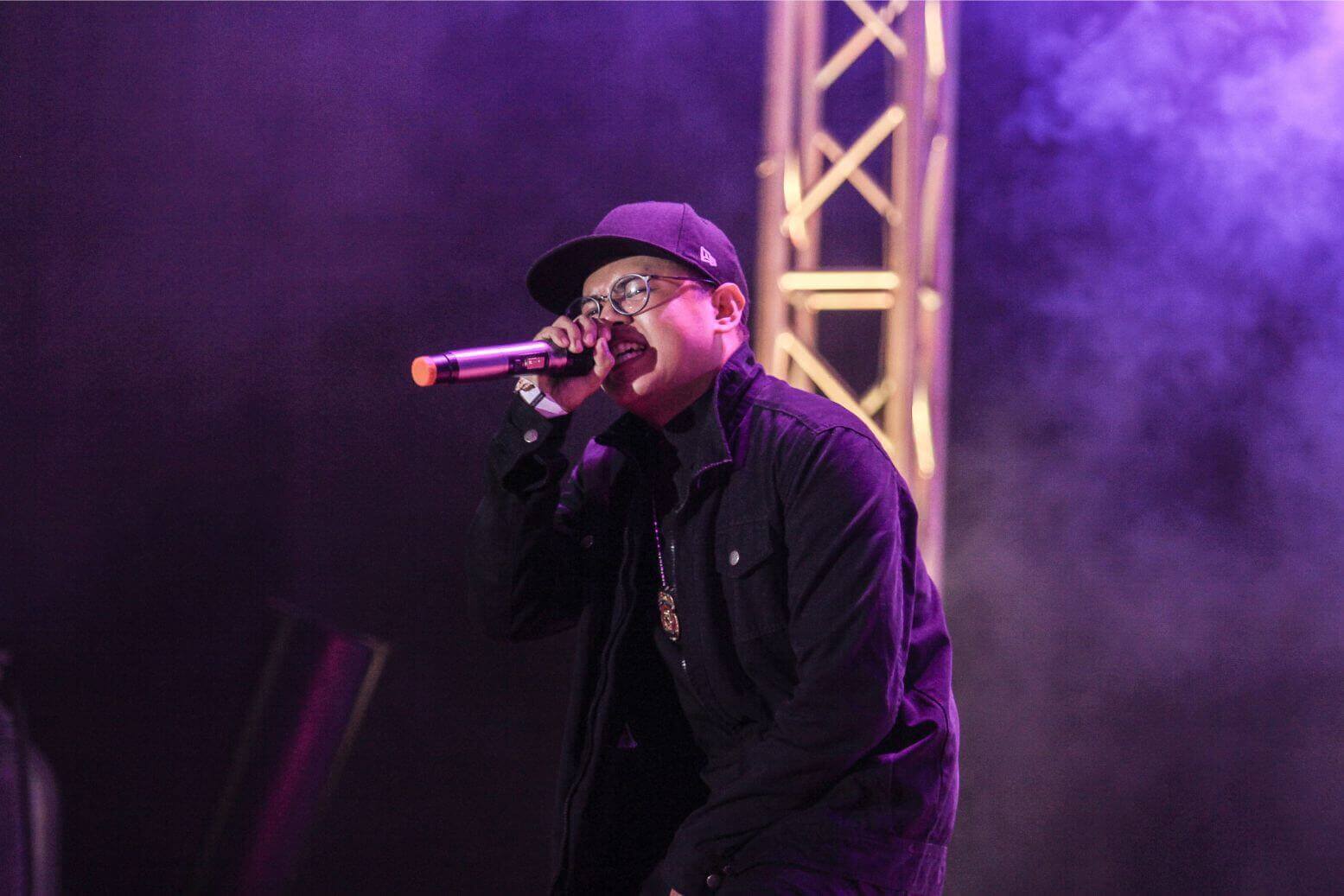 But as Dean can plan his life so much – he is more of PulisNaMakata in real life – a policeman who serves and protects, which he does so well.