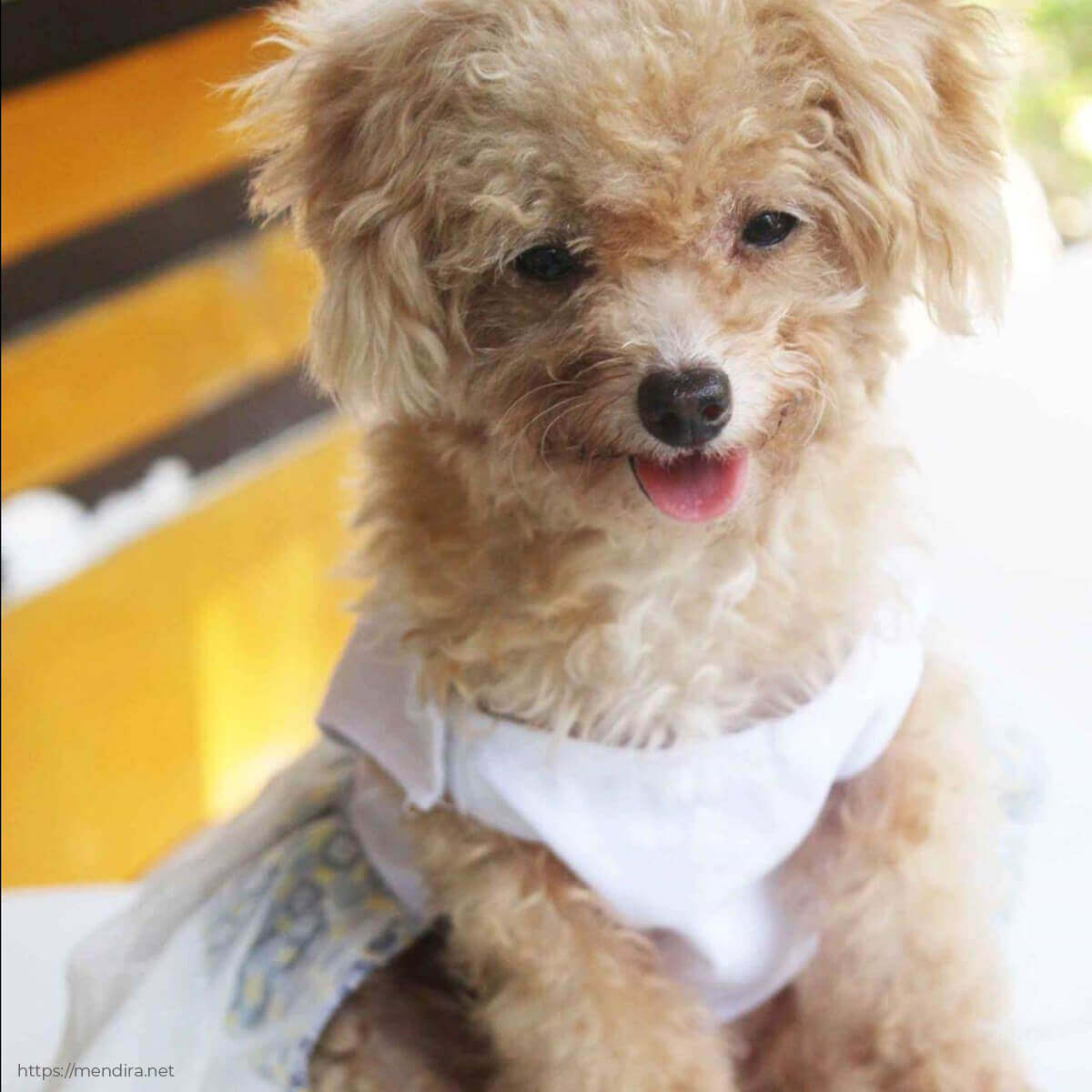 Photos by: Eton Concepcion
A dog is a man's best friend – his closest companion, protector, and life saver.  Dogs are loyal and capable of giving unconditional love and comforting smooches to their human parents.
Just as they come in all sizes, color, and breed – dogs are just so adorable and at times get naughty. They would surely love to chew on almost anything their teeth can get into.  And there are a few which get away with the "almost celebrity status" and be the stars of dog pageants.
Baby Shamcey, a 6-year old baby poodle, is a pageant veteran having won numerous titles, crowns and tropies, plus a multitude of special awards. Most recent are the Miss Unifurs 2017 and Pet Universe 2018. Her feat comes at no surprise since her human dad is beauty pageant expert Eton Bonifacio Concepcion.
Hers is a grand collection of wardrobe – the most colorful, elaborate, intricate, and all customized by her daddy' s closest friends. In her latest pictures, Baby Shamcey is in a Mikimoto inspired crown donning a silver and white gown created in Pandi, Bulacan.  The finished product many say is "gawang pulido".
Baby Shamcey was born in January 2013, and a namesake of Miss Universe 2011 3rd runner-up Shamcey Supsup. A true showstopper, she has mastered her parasela that elicite cheers every time she struts the runway. Jurors, of couse, differ from one show to another – judging according to the dog's international breed standard.
When in her mood to socialize, Baby Shamcey gets to be cuddled by the fairest maidens of the land, the beauty titlelist, and alpha queens including Miss Universe Pia Wurtzbach and Catriona Gray.  This toy poodle just loves joining her dad in his Binibining Pilipinas engagements and tirelessly wags her tail in delight of life's simplest moments.
Shamcey may be perfectly-coiffed and effortlessly struts.  But behind the scene, she is lucky to have a human dad who prepares her for the next big show.