Mitzi Negado first caught our attention when she performed during an online gig at Musikang Lokal (Facebook). She was unique… and FANTASTIC! And that she is on everyone's radar.
"Isang blessing yung pagiging performer ko sa Musikang Lokal. Ilang beses din ako nakatugtog at nakatulong. Dahit dito, ang dami kong naging kaibigan na nakakatulong din sa mga musika na ginagawa ko", says Mitzi.
Mitzi aka EMN'98 is from Navotas City and a Digital Cinema major in the Far Eastern University. She is also the founder of a fundraiser organization called Mirasol Manila, and an artist of LAYA Manila.
"I grew up with my dad in a very strict household. I was introduced to music at a young age. I still have a photo of myself playing the piano when I could barely walk."
Her music and life influence is her father. "My dad taught me the basics and life experiences that brought me to where I am now."
Mitzi also comes from a musically inclined family. "I started singing when I was three years old. Then later progressed into playing the guitar and writing songs when I was 8 years old."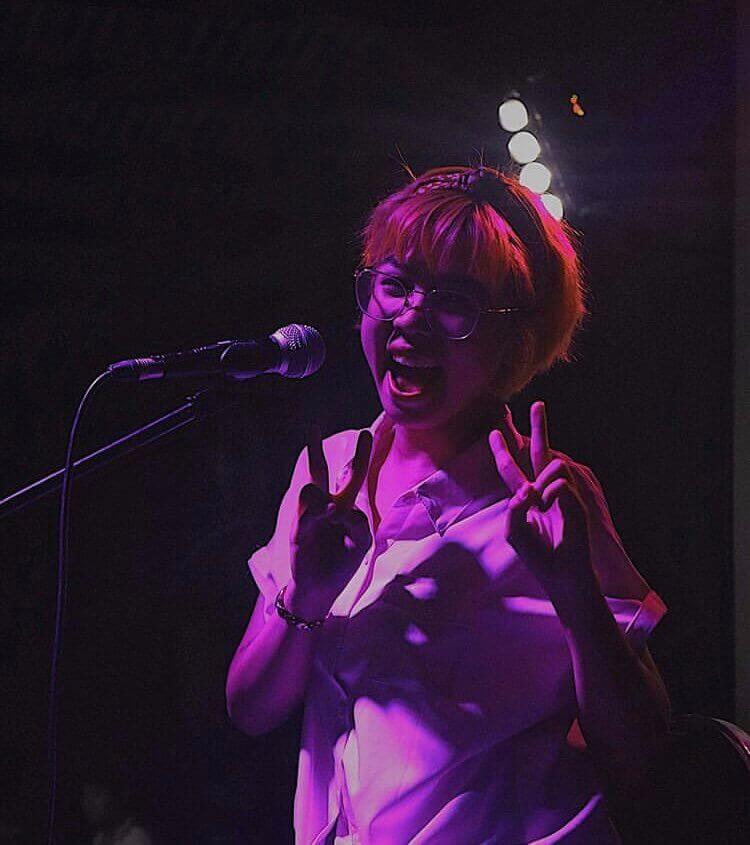 "I started singing in public back in high school. Though I was not really allowed to perform since my parents were strict. And in college, I joined various music organizations to perform and hone my skill. Later, I became a member of a chorale and had a band."
She also experienced challenges. "There were many setbacks since I didn't know where to start and didn't have the right connections. I freelanced for a while and continued composing songs for fun."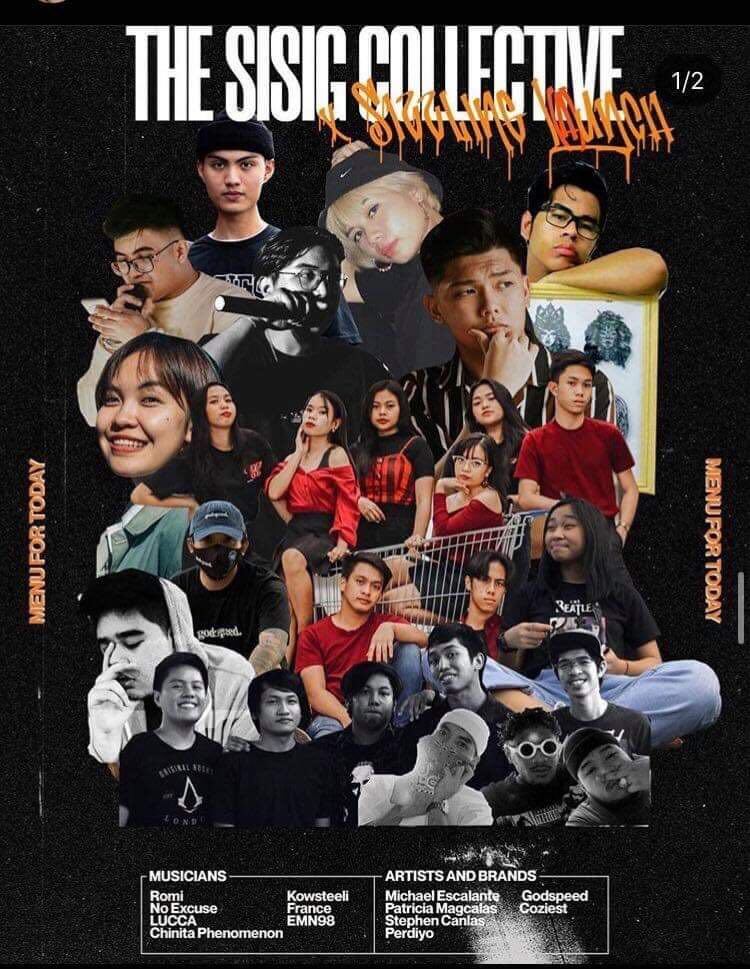 Mitzi was also part of several events. "Before ako nagstart na mag-share ng original music ko, I sang for fundraising gigs, online concerts, open mics, gigs for a cause. I performed at the LIYAB: Gig for a Cause of Alab at Sinag Pilipinas, also for Padayon, The Sisig Collective, Musikang Lokal, Bastardos PH, YouFundTheOnePH . I'm also part of LAYA Manila's Artists."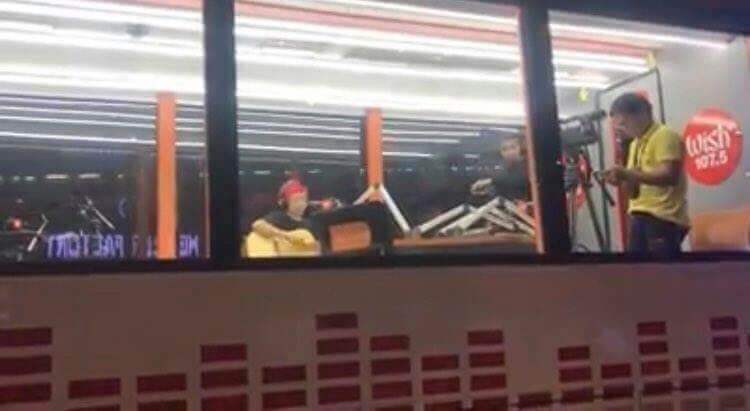 Slowly, she began making a name for herself. "Then I had the chance to perform for Wishcovery Originals for Wish 107.5, which is a major milestone in my career as an artist. While my original song 'Hulog' was remastered on my Spotify which became an OST in one of my university's sitcom show."
"Right now, things aren't easy for all. I started my music career while we're stuck at home due to the pandemic. My engagements are very limited but that doesn't mean I can't progress further."
Hence, in a short span of time, Mitzi was able to keep up with all the acts. "I'm proud of where I am now. I started my page EMN98 this May 2020. Then launched my debut album 'ALON' last August 24, 2020 which gained 4,000 streams in just three weeks. Sobrang sarap sa puso. Yung kahit hindi mo kilala ay alam yung kanta mo."
"Maayos at maganda ang mixing at mastering dahil kay Reeve Aquino o mas kilalang R.iv Music. Siya ang tumulong sa akin na isakatuparan yan. Dagdag pasasalamat ko din kay WhyMondays who produced the track for Happy T at Ivan Vergara for Habang Buhay. Hindi man mabilis at hindi rin madali pero kaya!"
Her advice to fellow artists: "I'd give them the same advice which I constantly tell to myself. Never be afraid to be real. Be raw. Be true. That's what people need in their art. The uniqueness, the character, and the passion that you as an artist hold."
"You may get tired, so rest. Don't quit. Always sing for the soul, and perform like it's for the world to see."
Mitzi's message for Mendira Media: "I thought super limited lang ang pwedeng magpa-feature. Maraming salamat Mendira.net dahil sa opportunity na naibibigay ninyo sa aming mga indie artist. God bless you and more power!"
It is expected that more music enthusiasts will soon add Mitzi on their list of favorite female artists. And here are her social media platforms: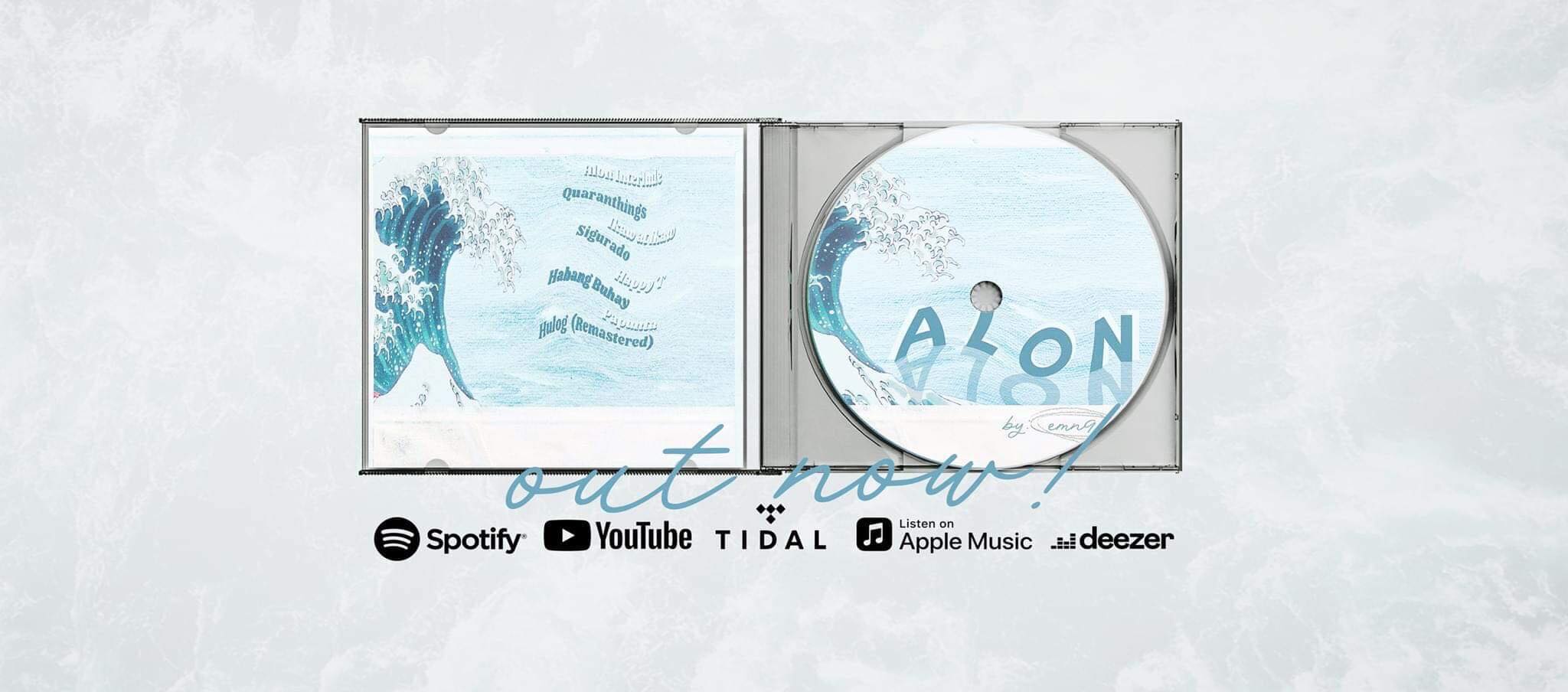 Spotify: https://open.spotify.com/artist/5Iyhj4nTsnffuoaXwiiKBt?si=8dV-H6QfR3qies7RZVXhyQ
YouTube: https://www.youtube.com/channel/UC8p7m2GCxFB0CMK3naegMlg
Facebook (official): https://www.facebook.com/EMMN98/
IG: @emmn1998 Twitter: @mymommah8su
Sorry, there was a YouTube error.