Junriel Kokoy Fortuito has written numerous poetic pieces that brought the art closer to his generation.  His "obras" are being recognized in the various competitions he joins.  And most amazing is his elegant penmanship that wows his readers.  Hence, bringing much pride to his family and friends in Dipolog City, Province of Zamboanga del Norte.
"I started writing in middle school as a campus journalist. Recalling my previous experiences in high school, I still could not believe how I eventually ended up with this passion. My drafting classes inclined me towards my passion in arts, but more on drawing, painting, and creating house plans since I'm planning to pursue either Architecture or Engineering when I get to college, but I did not stick to that. That's when I began writing as well", says Junriel.
Behind his captivating talent is a young man who hurdled life's challenges.  "Dahil po marami akong insecurities. I see tons of great artists and writers hiding behind their screen names and most of them are way better than me."
"Growing up and sharing the same roof with seven siblings is a struggle. As much as I can, I have to earn money on my own to provide some of my needs in school projects and payments. That's the least I could do to help my parents and siblings financially. Getting enough rest and sleep is my worst enemy because I have to balance my time between studies and sidelines, but I'm getting used to this routine along the passage of time."
And Junriel is just like any ordinary young man who loves music and watching educational programs. "I listen to 'rhythm and blues" as my genre of music. I love watching documentaries about nature and animals. These are my sources of subjects for some of my pieces."
Likewise, he is also an active member of Youth For Christ, a religious organization that helps the Catholic Church to evangelize the youth and bring them closer to God.
"Regarding my penmanship, although I'm not sure if it's really that good, I've mastered it from my drafting teacher who is an architect. Sir Alexander Inocentes is the teacher who I truly look up to until now. He molded me well and developed my skills beyond limits. He's an inspiration to me and I will forever be grateful for everything that he has taught me."
Still young with a lot of time to further hone his artistry, Junriel remains humble. "On top of it all, I always keep in mind that I'm not just doing this for money, but because this is what I am passionate about."
He also shares this advice. "One must know his heart's desires and turn them into assets. Develop your skills, share it with others, and be an inspiration. Remember to keep your feet on the ground and look back to see how far you've come along."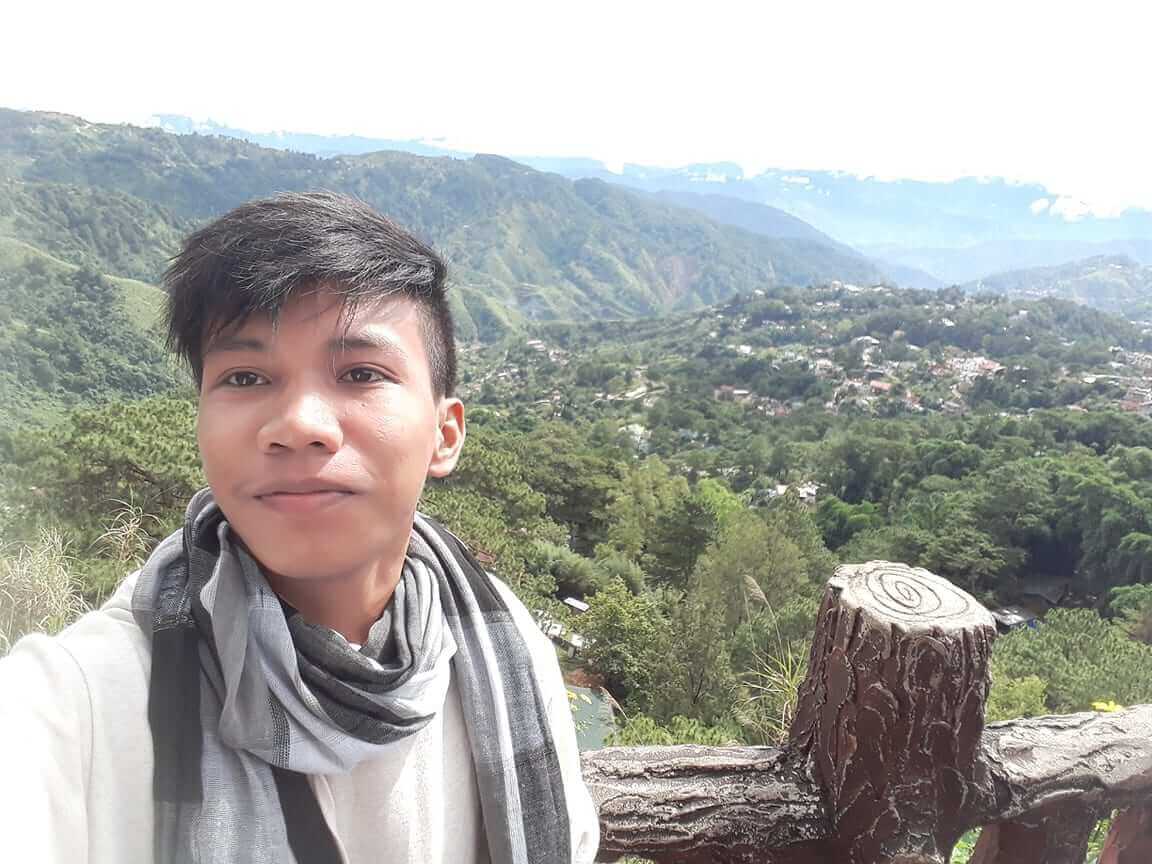 To Mendira, Junriel has this message. "I humbly extended my deepest thanks to Mendira.net for this great opportunity. My warm appreciation for your ceaseless efforts in discovering and featuring great talents across the nation. Mendira.net is like a bridge that connects us to the bright future that awaits us on the other end. More power po!"
He also shares some pieces of his poetic art to Mendira. Junriel's journey is just starting and his perspective towards life may still change as he matures.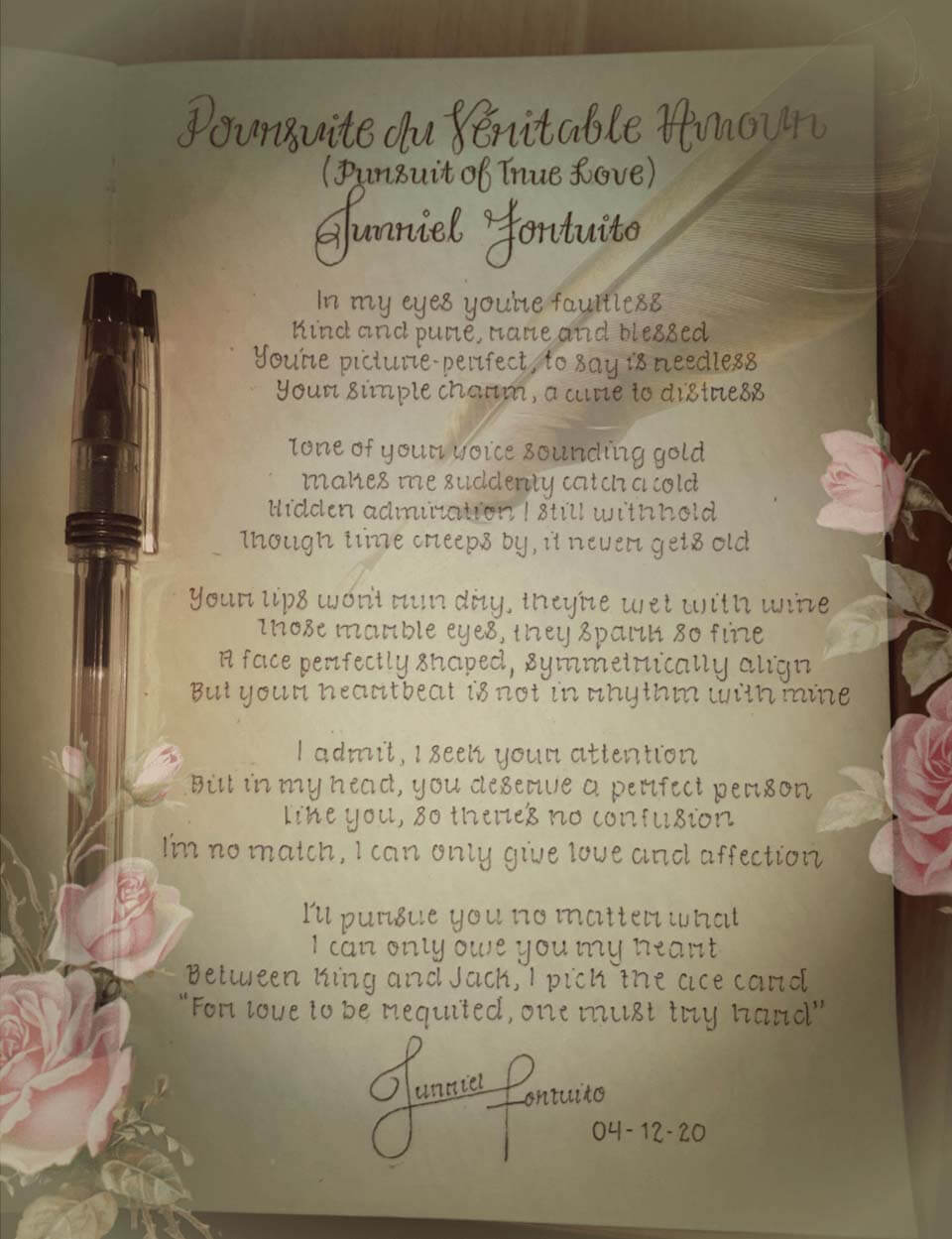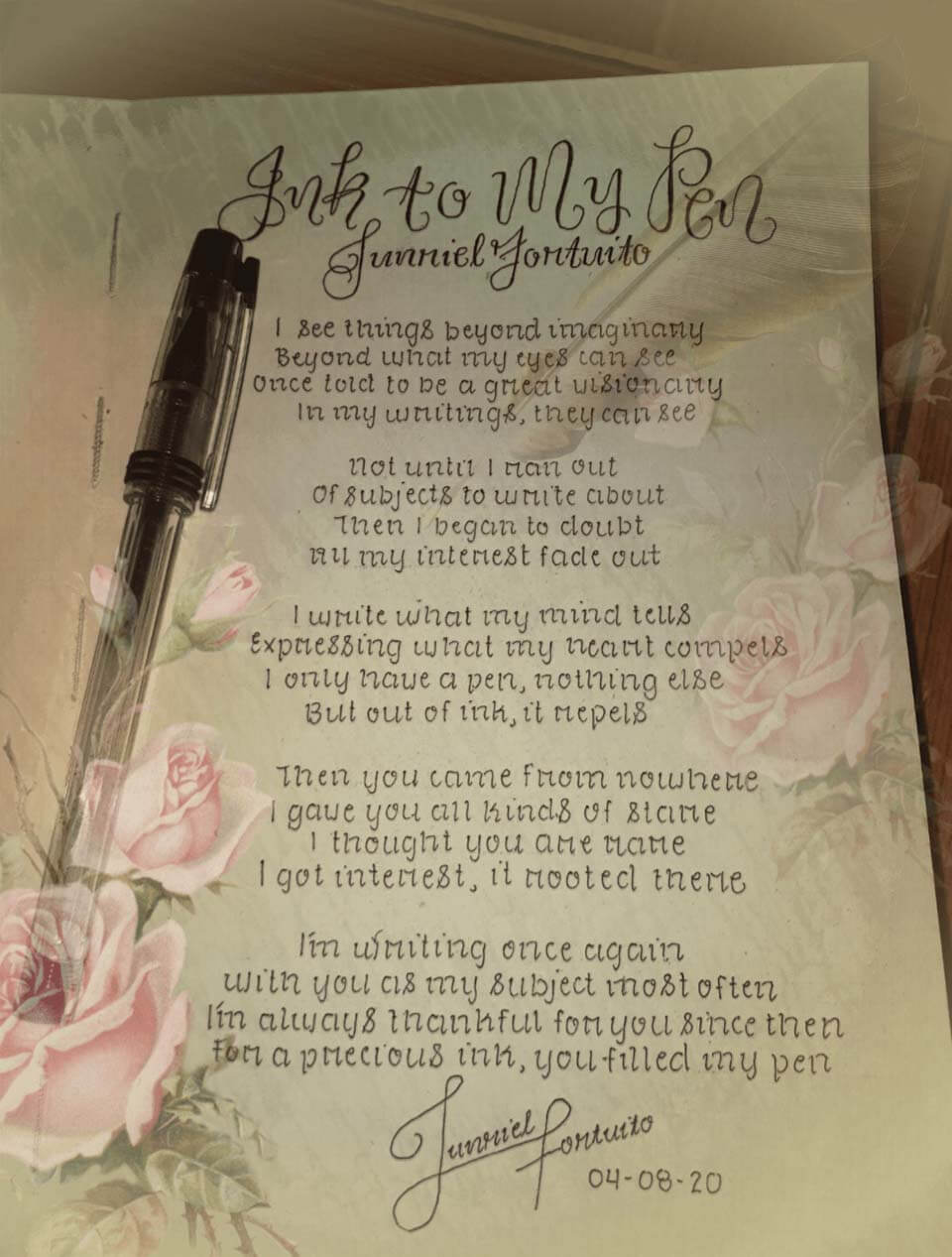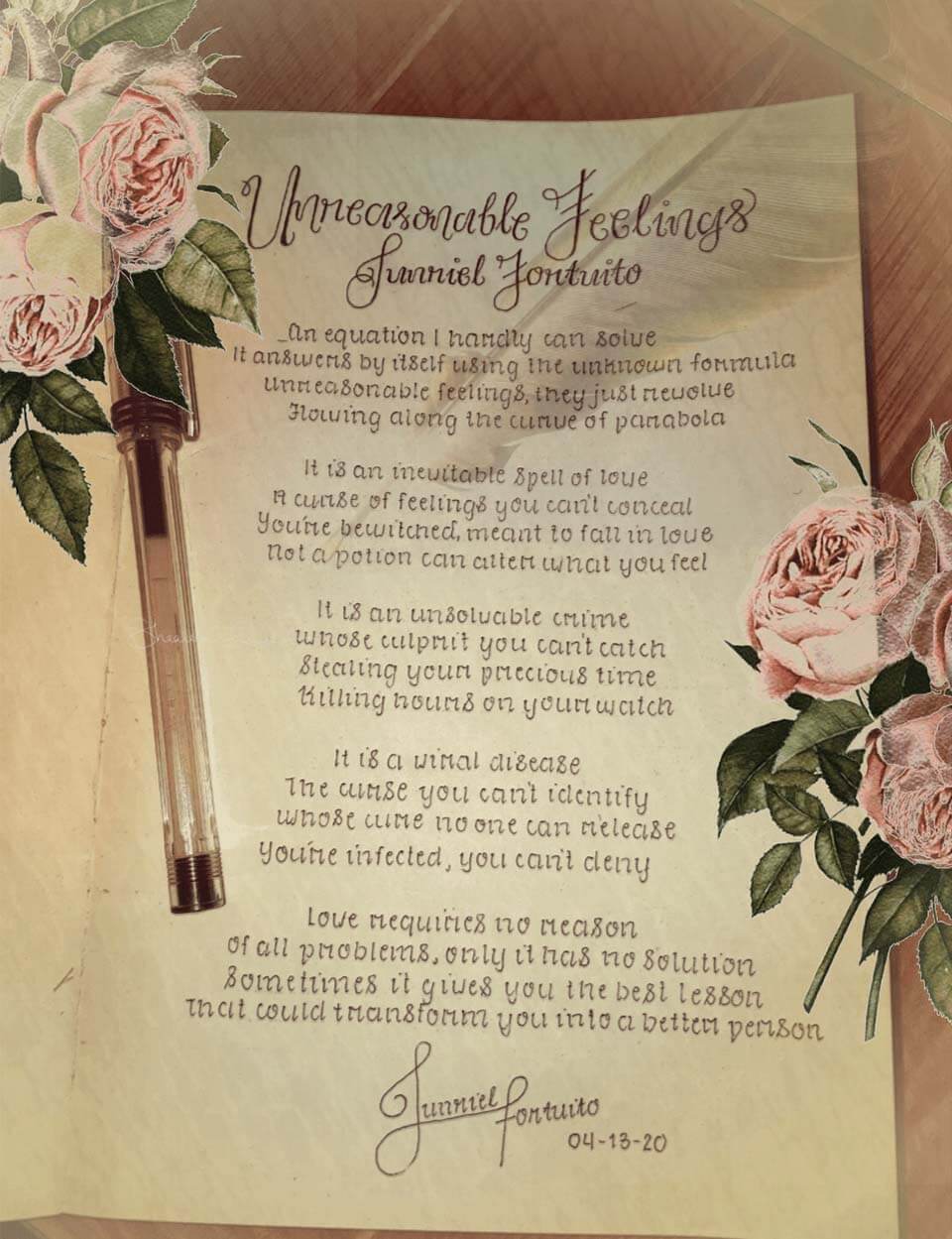 The experience will be his best teacher in life.