Diandra Janhelle, no doubt, has an angelic face and a soothing voice to match. This endearing indie singer-songwriter is behind the song 'Mon Amour', which means 'my love' in French. 
Behind that sweet face and talent is actually a shy person. "I am really a shy person especially when it comes to sharing my music. I always stay inside the box. Sometimes I don't have the courage to share my own thoughts", says Diandra.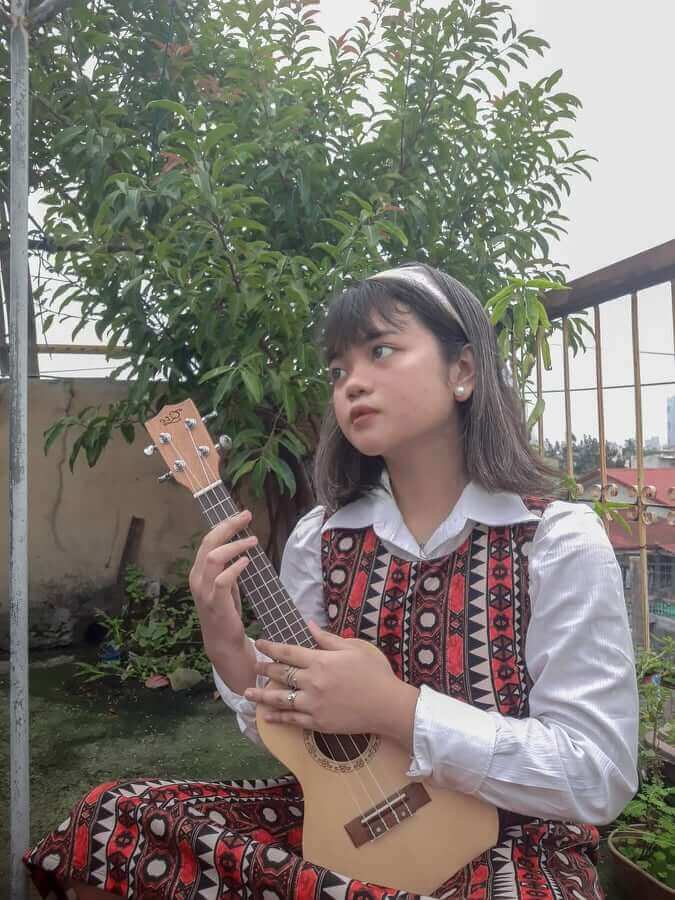 "When I first posted my cover, a lot of people criticized the way I sing. They told me that my voice is too soft and that I am trying hard to sing. Because of that, I decided to stop singing and creating my music." The fighter in her, of course, prevailed in the end. But that's going ahead of her story.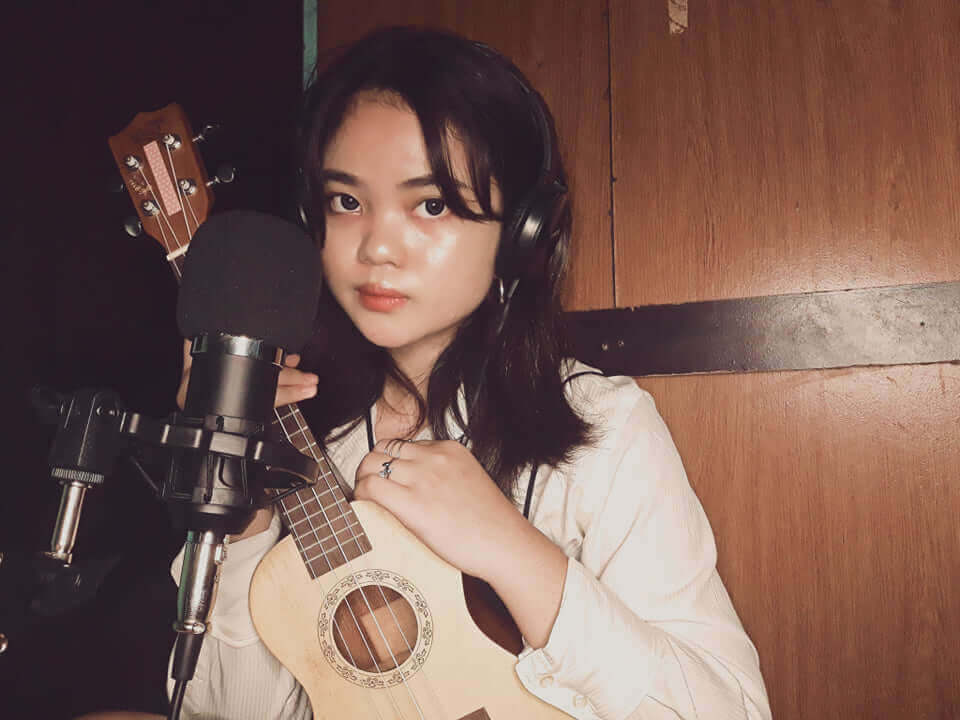 Diandra actually started writing songs at age 11. "I was missing someone when suddenly – I just wrote a song. I can still remember the title – it was 'Missing You'. And later, my interest in music grew bigger. I started listening to bands and various artists."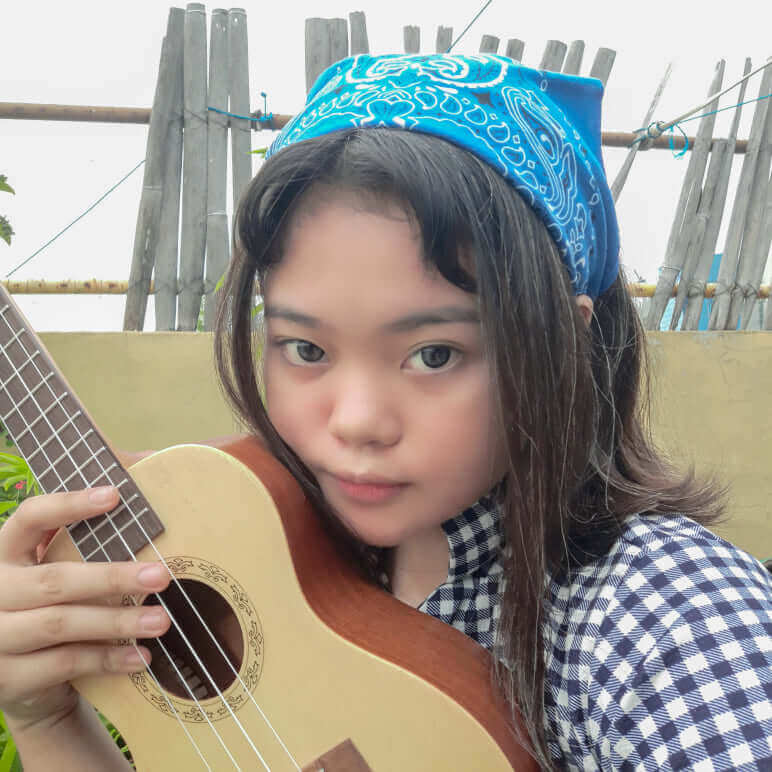 She loves listening to The Smiths, The 1975, Beach Bunny and Sleep Alley, and artists like Aurora and Clara Benin. 
She began playing the guitar at age 15. "That moment, I felt like music is my home. A few years after, I bought a ukulele which gave me more reasons to write my own songs. The first one I wrote using the ukulele was 'Love'. I gave all my emotions in that song which took me a month to finish."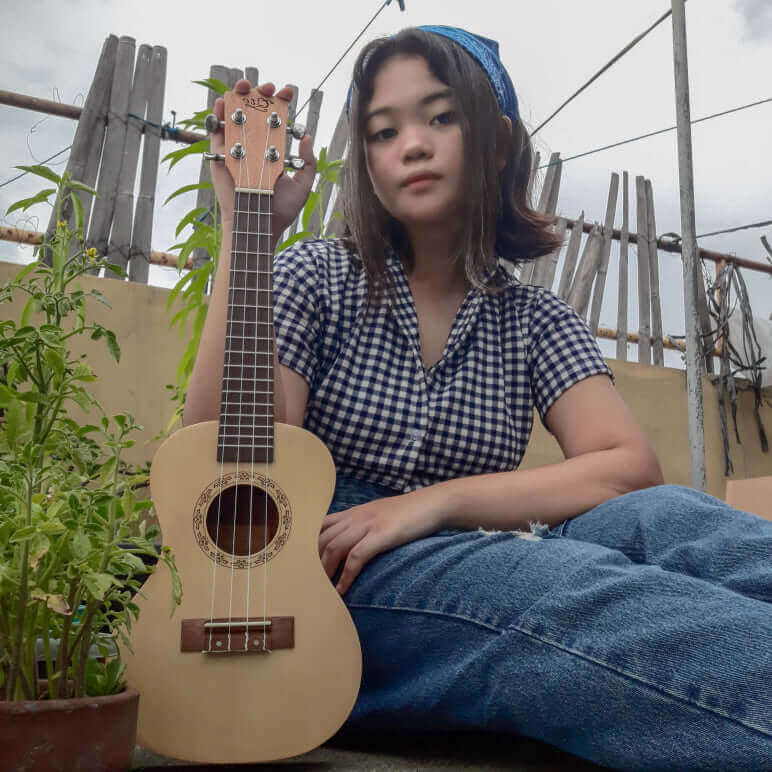 "My inspiration in music is my feelings. I'm not great at expressing how I feel through speaking and communicating. Whatever emotion I am in, I just write it down to express myself. So, instead of telling to someone how I really feel – I just create a song or recommend a song for them to listen to." 
And then, this pandemic set in which brought complications. "I had my bouts with anxiety attacks thinking on what would happen if music is really not for me? Like… am I just wasting my time because I will never be who I really want to be?"
"For 3 months I stopped doing music due to anxiety attacks. I never talked to anyone on how I really felt because I was scared that they would not understand me. I thought that my music was not enough. And lot of people had the impression that I am weak when I stopped singing and creating my music. The judgement of people really hits me. I avoided people but group of friends helped me get back on the right track."
"And then I started building on my confidence to fight off sadness and anxiety. I learned to stand up to overcome my insecurities. I started performing in various online gigs and started my own page where I allowed other musicians to perform, too."
"I also did song covers. Though as of the moment, I still have a couple of unfinished songs. I am still trying to figure out how to make the best of it."
"I found my way back to music because it is my home and will always be my home. I realized that I am wonderful artist. And had the guts to released my song on YouTube. It's called 'Mon Amour'. And a single will be released soon."
Diandra has all the support needed to succeed. "First of all, I thank God for giving me opportunities and this talent. I would like to thank my family and friends for bringing out the best in me. For making me a stronger person, worthy and deserving to live. And the people who continue supporting my music even though they don't know me personally. To my supporters… you are my Mon Amour! I love you all."
Her advice to fellow musicians: "Things might be tough right now. But remember that your struggles and efforts are your ticket to success. Keep improving and making music. Trust yourself."
"Always do things with love and just be yourself. Don't compare yourself with other musicians. We're uniquely different from one another. And we have our own distinct personalities. Always work hard and be dedicated. You can make it!"
Diandra's message for Mendira: "Stay great! You guys are featuring aspiring musicians which could be the path towards their big break. I hope you would continue doing this. Your page is a great help for aspirants like me. I love how you showcase and help musicians climb their way to success." 
"I love to dream and turn my thoughts and feelings into music. Writing my own music bring out the best in me. I feel like living in a world where I feel safe and free." 
The world ready for your music Diandra. Go get 'em girl! 
SPOILER ALERT!  Diandra's "Collide" will be out on all streaming platforms on February 5, 2021.  
And those who missed her podcast guesting on Mendira Live! Here's the link: https://www.facebook.com/mendira.net/videos/883422649078986/
Diandra's social media platforms: 
Facebook: https://facebook.com/diandrajanhelle
Twitter: https://twitter.com/diandrajanhelle
Instagram: https://instagram.com/diandrajanhelle
YouTube: https://youtube.com/c/DiandraJanhelle
Soundcloud: https://soundcloud.com/diandra-janhelle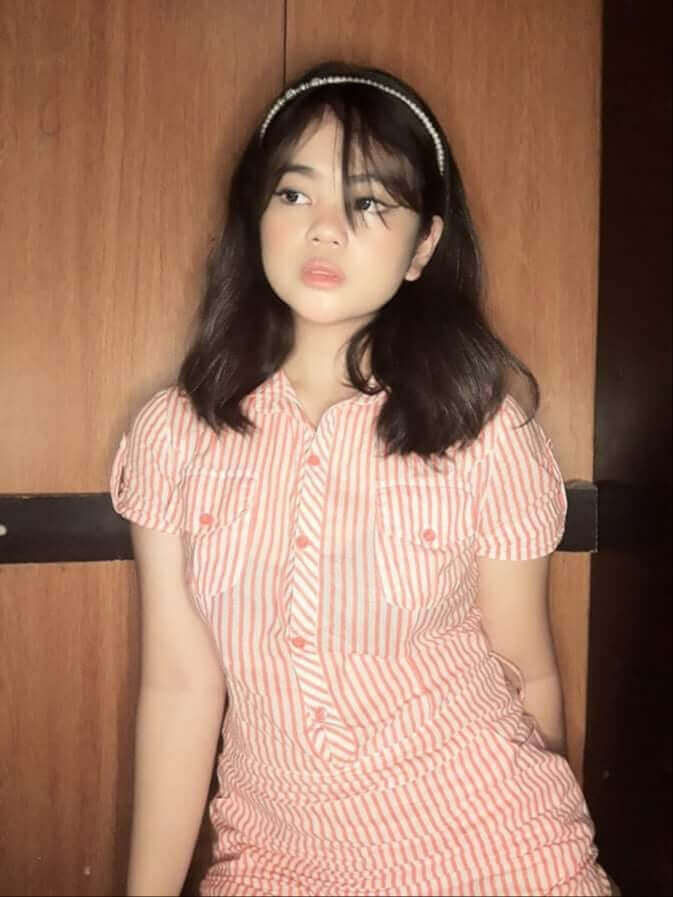 Sorry, there was a YouTube error.