It started with a photography page on Facebook until slowly becoming a business idea. This start-up business, Chronicler of Visions, creates digital works which is managed by young photographer Marcus Paolo Bustarde (formerly with the band Cliché).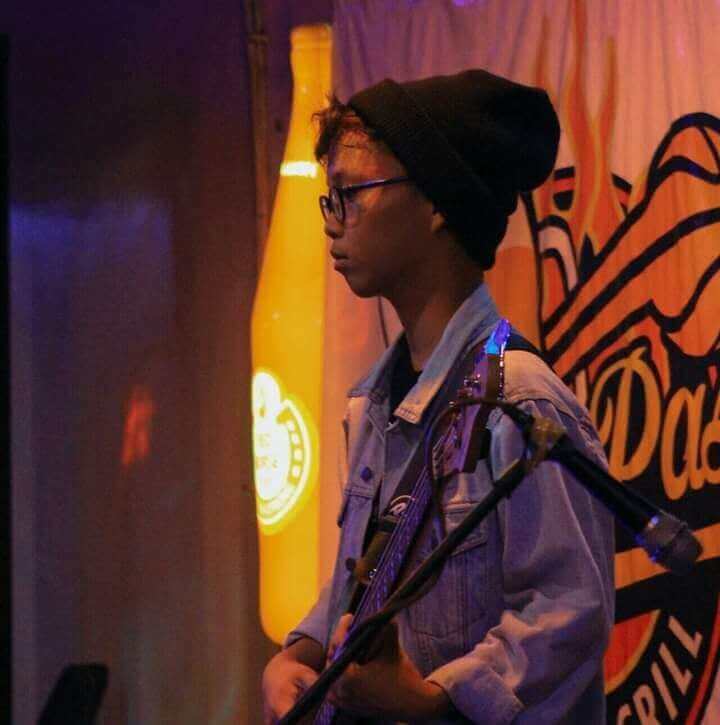 Marcus works by a mantra lifted from Mahatma Gandhi's famous line, which is tweaked to suit his vision. "Your thoughts becomes your words, your words becomes your action and your action becomes your reality."
It started as "Marcus Bustarde Photography" with the intent to post photographs taken by this young artist. The page later evolved into posting filming stuffs, hence the change of name and contents.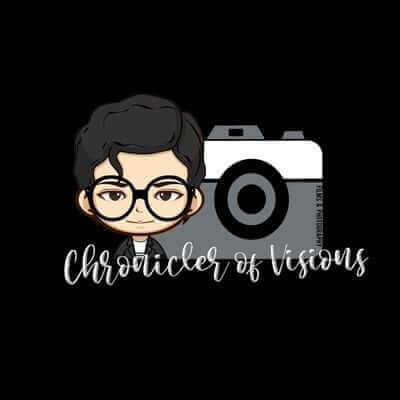 Chronicler of Visions is a name given by co-artist Kelsie Cabrera for the page's biography. But plans changed due to the times. "Nitong July ay nag-isip ako ng way kung paano magkakaroon ng income kahit pandemic. So naisip ko na gawing business kung anong skills and experiences mayroon ako", says Marcus.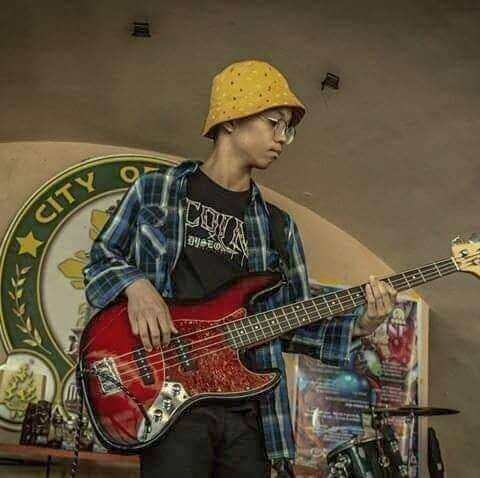 "Ilang buwan ko rin po ito pinagplanuhan bago ko simulan. Balak ko talaga sa November pa. Pero mukhang ang plan ni Lord ay iba sa plano ko".
"Nilawakan ko pa yung knowledge and experience ko sa editing, naglaan ako ng time para manood ng tutorials sa YouTube. Then nabuo na ang Chronicler of Visions. "
Those visiting the FB page will immediately see a disclaimer: "We are not professionals, but we can assure you that we will give you the best that you want and you will definitely love our services." But of course, expect Marcus to go out of his comfort zone to unleash creativity.
And here's how good he is. Marcus is designing the official Musikang Lokal facemask. And his next project is the Mendira Artist Shirt (Series 2), as he teams up with other digital artists (King, Allen, Drex) which created the iconic Super Mendira shirt.
Don't be surprise if Marcus will soon be creating websites too, for start-up businesses and bloggers. That's how serious he is… without compromising his time for school. Education remains his priority.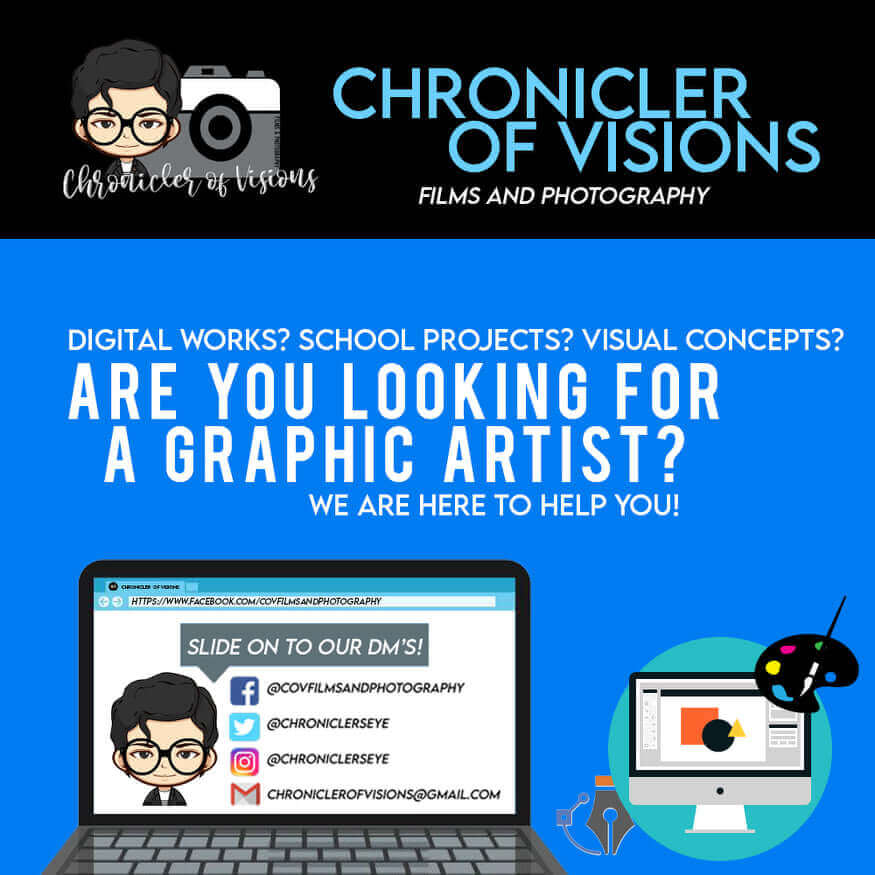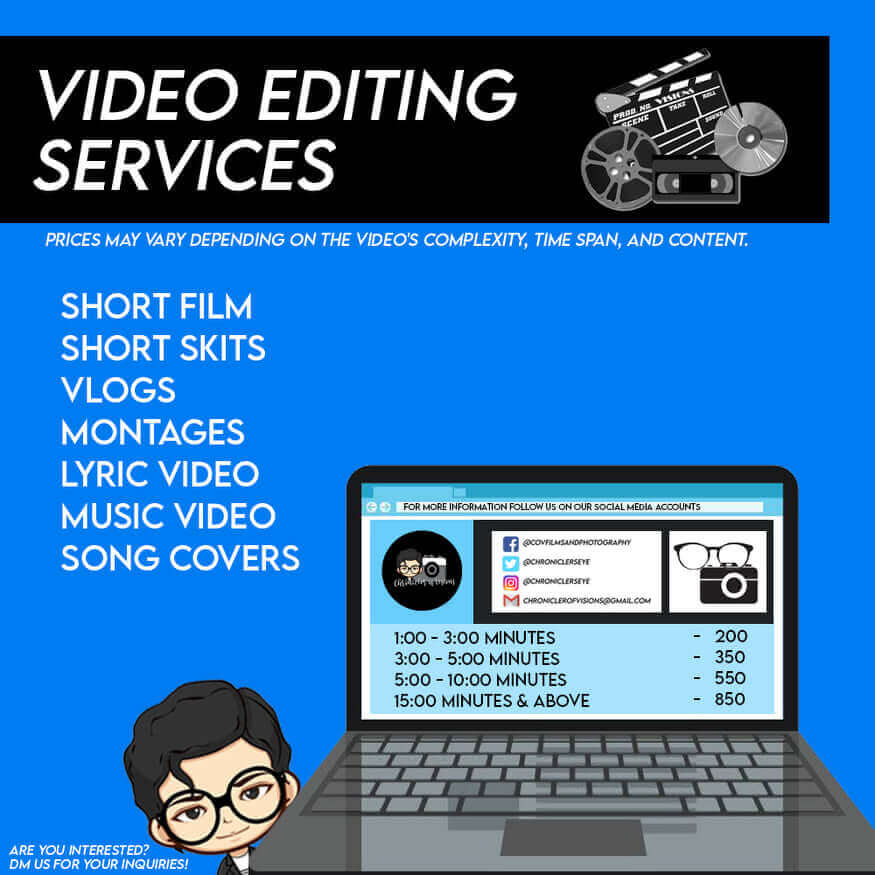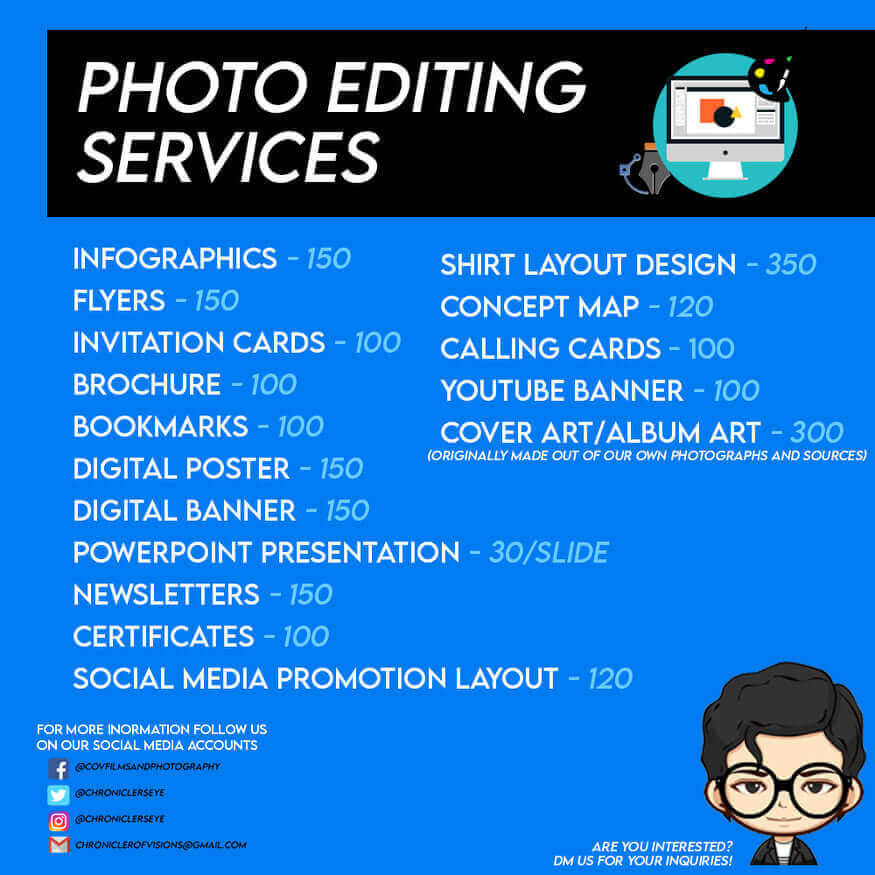 For services, payments and transactions are via GCASH only. Reach Chronicler of Visions: