It takes a lot of experience to build a solid career in the music industry. And there are those who are not easily giving up on their dreams, despite pursuing other priorities.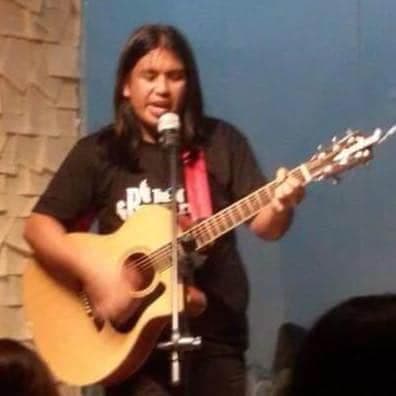 Carlos Paolo Villamater is adapting to the challenges of the times.  "I really want to do music. This is my passion and to make a little career out of it.  But I need to focus on my job to answer for my musical needs, daily living expenses, and family obligations", says Carlos.
Understandably, there are musicians in similar situation where their gigs were cancelled due to the pandemic. Yet Carlos remains optimistic whereby music is his stress reliever. "I really like playing the guitar, ukulele, and writing my own music to release my stress.  Also, I enjoy going to music festivals and gigs to relax".
This music artist from Las Piñas City has Eraserheads for influence.  He also patronizes other OPM artists and some foreign bands.  He is motivated by family, close friends and…"si crush."
Carlos is actually a likeable guy. "Kung ano ako sa personal ay ganoon din sa stage.  Walang pinagbago. Mahiyain ako sa una and may stage fright. That's why I chose to have a solo career to defeat stage fright and be able to face the crowd.  It's better to have encountered these kasi masaya naman kahit nakaka-kaba.  It's worth it."
His career kicked off in 2004.  "Tamang jamming lang sa high school. After graduation in 2005, we did gigs. Kaso with different band names kasi wala kaming maisip. At experience lang ang habol namin.  Nahirapan din kasi mga minor pa kami.  Noong 2006 ay nakaranas kami na we only played one song then pinababa na kami."
"In 2008, our official band was named 'Lolo' as tribute sa lolo ng drummer namin.  Lagi niya kaming pinapayuhan sa pagtugtog. We started playing gigs from that time until 2010.  Dahil sa schedule ay nagstop schooling na ako para nagwork.  Pero ang mga bandmates ko nag-continue pa rin.  But we officially disbanded in 2012 with our drummer migrating to the States.  At wala na kami makitang replacement niya."
After 4 years, Carlos joined the band '5 Minutes To Daylight' as rhythm guitarist/back-up vocals.  "Pero walang gigs yung band due to line up changes.  After a month, I joined another band called 'One Eye Open' as bassist/back up vocals with some members of my former band. We played gigs under Smile Kazu Production and later under New World Production.  But suddenly ay wala na kami noong December 2016 after playing our last gig.  Then, I decided to leave the bands due to work schedule and personal reasons."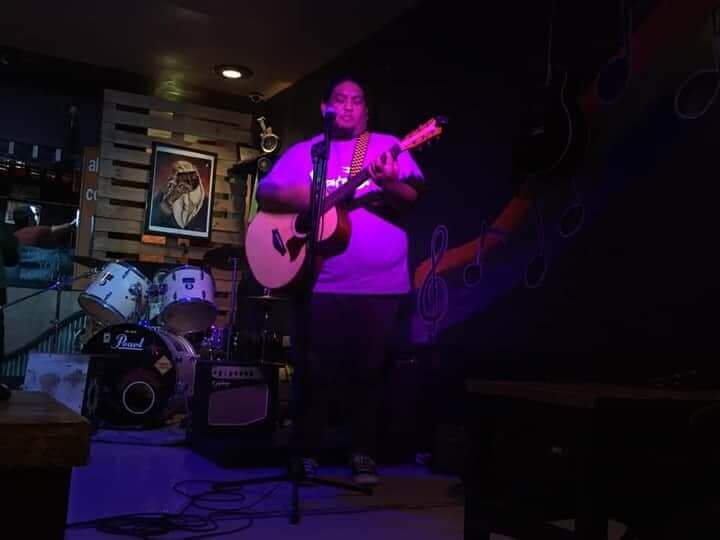 From there, Carlos fully reinvented himself as a solo artist.  "I did solo acts and played my first gig at Hugot Cafe on December 16, 2016.  My second gig was at SM Center in Las Piñas which was a post Valentine event with some artist under Smile Kazu Production on February 2017. That was my last solo gig."
After almost three years, in January 2020, Carlos returned to the circuit.  He played a solo gig at Musikapihan on February 27 and 29, 2020. Now with the threat of pandemic, Carlos is looking into other options.  "Probably to have more gigs either online or right after the pandemic.  I'm very excited to perform again before the crowd."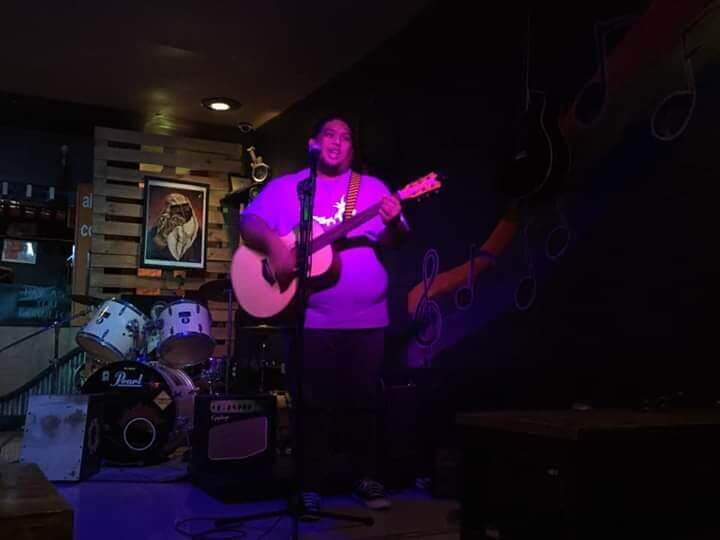 In fact, he already made other plans. "Right now, I am writing songs and to release them as a single.  Tsaka na ang album pag nakarami na kong experiences sa gigs and open mics. Honestly, I would also like to experience busking or gumawa ng street performance.  But with this pandemic… ay tsaka na muna yun."
Carlos also wants to have his own clothing line. "Plan pa lang naman. No specific date yet if kailan siya ilalabas.  Its's still on the process for now. I'm pushing my plan to have my own clothing line as a fallback so I can do the things that I want."
He also expresses gratitude to those supporting him. "I want to thank my family and close friends for their never-ending support.  And to all people who continue to support me into my career path."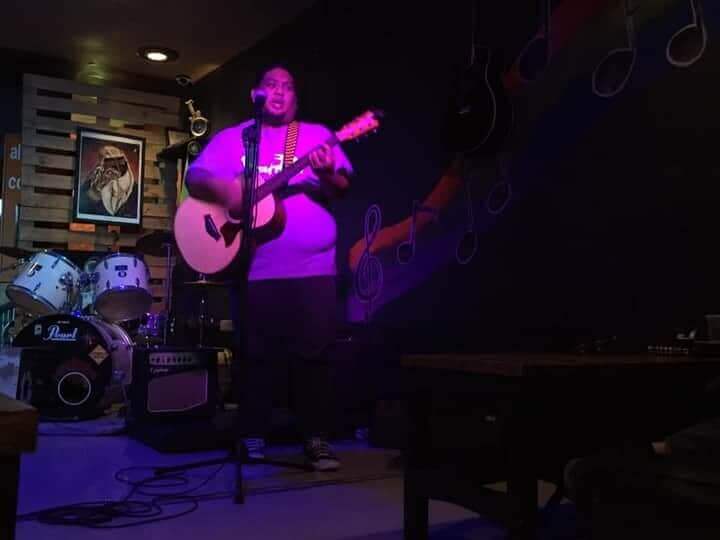 His advice to other artist: "Continue on what you started and you will succeed. Always be friendly, stay humble, and simple. I hope to see you soon and perhaps we can perform together on stage."
His message for Mendira Media.  "Thank you Mendira for this opportunity to be part of your family. Walang humpay na pasasalamat. Keep on helping the artists to get noticed with their craft. Hopefully after this pandemic – we can have an event featuring the artists under the Mendira family wherein we can share our talents and talk about our life experience."
Whatever happens, Carlos will always remain passionate towards his craft and fully committed to music.
You may follow Carlos on his social media platforms.